7 Myths of 802.11ac Gigabit Wi-Fi That Lead to Poor-Performing Wi-Fi Networks
An iBwave Webinar with Andrew von Nagy.
Many aspects of Wi-Fi operation and performance can be counter-intuitive, which can ultimately lead to poor design decisions and a poor experience for the users on the network.
Join us for this webinar, led by industry expert Andrew von Nagy, to learn about the 7 most common myths surrounding 802.11ac Gigabit Wi-Fi that leads to poor-performing Wi-Fi networks, the realities of those myths and how to design high-performing Wi-Fi networks.
Wirelessly yours,
Andrew and iBwave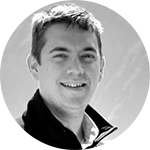 Andrew von Nagy
The Wi-Fi Revolution
Business Partner and Director of Infrastructure.