IoT Networks in Warehouse Environments
In this webinar, we discuss licensed band, unlicensed band fixed, and mobile protocols that facilitate the IoT machine-to-machine communications. We also show a couple of use cases and an example of a Wi-Fi IoT design using iBwave.
Specifically we will look at…
The range and best use case for each protocol
Environment challenges of warehouse & manufacturing environments
Proposed solutions to address each challenge
Use Cases for Industrial IoT design
Example of a Wi-Fi IoT design with iBwave Wi-Fi
Enjoy!
Wirelessly yours,
Vladan and iBwave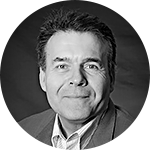 Vladan Jevermovic, Ph.D
Research Director
iBwave Solutions