Campus Networks
Combining Indoor & Outdoor Environments for Key Wireless Verticals & Applications
As 5G networks roll out around the world, the boundaries between indoor and outdoor network design continue to blur.
That's why we recently announced our plan to deliver a unified solution for indoor and outdoor-friendly network design, and why we're now offering a free eBook all about Campus Networks to help you understand how these are becoming essential to the industry.
Here is what industry thought-leader Dean Bubley covers in the eBook:
Characteristics of Campus Networks – what are they and what challenges do they present
Who is in charge? A look at the role of operators and carriers in designing campus networks
Adjacent trends developing alongside campus networks
And more!
Enjoy!
Wirelessly yours,
iBwave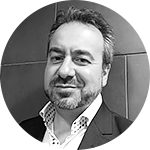 Guest Writer
Dean Bubley, Founder of Disruptive Analysis