Private and Semi-Private Wireless Networks
A closer look at Private Networks in 2020 and beyond.
Enterprise networks are evolving from a simple two-way divide between public cellular networks plus private Wi-Fi, into numerous new models and technological approaches.
Download our free eBook to get a closer look at Private Networks for 2020 and beyond.
Here is what industry thought-leader Dean Bubley covers in the eBook:
Blurring the line between public and private networks
Evolving today's public / private infrastructure status-quo
New spectrum, new technologies for private wireless
New stakeholders and service providers for private wireless
Shifting demand: Use-cases, building types & verticals
Enjoy!
Wirelessly yours,
iBwave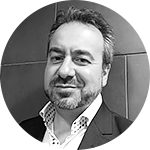 Guest Writer
Dean Bubley, Founder of Disruptive Analysis