LEVEL UP

Get iBwave 5G specialized and grow your credentials.
Designing wireless 5G networks presents a number of challenges making it an entirely different beast than 4G networks. The iBwave 5G training combined with a Level 2 certification will give you the knowledge necessary to start designing high‑performance 5G networks.
Update Your Skills
Improve your skills with a Level 2 Certification and get the most out of your iBwave software.
Get 5G Specialized
Acquire a top-tier specialization in designing wireless 5G networks and leverage your knowledge in creating 5G designs.
Recommended by Your Peers
Worldwide, engineers like you are growing their iBwave credentials and becoming 5G specialized.
Suited for your level of expertise
Already Level 1 or Level 2 certified? Or just not certified yet? No problem, we've got you covered. Select from the options below that best describes your current situation, and get your...
iBwave Certification Level 2 with 5G SPECIALIZATION
| YOUR SITUATION | YOUR BUNDLE | YOUR DISCOUNT | |
| --- | --- | --- | --- |
| Not certified | Take the L1 + L2 + 5G Training Bundle | 35% | GET STARTED |
| L1 Certified | Take the L2 + 5G Training Bundle | 25% | GET STARTED |
| L2 Certified | Take the 5G Training | 25% | GET STARTED |
Best-In-Class Certification Program
The iBwave Training and Certification programs are designed to instill proficiency for in‑building design professionals. Here are some testimonials from past learners.
While at this point, I would still consider myself a 5G rookie, the course propelled me miles ahead of where I was. This course should be considered a prerequisite for any DAS engineer who needs to come up to speed on 5G. Highest recommendation.
– Raymond Patterson –
iBwave 5G training is great. I learned so much from it that can now be applied to my 5G designs. Overall, very good.
– Allan Arguil –
BENEFITS OF GETTING iBWAVE CERTIFIED
Widely Recognized
iBwave's software solutions are being used by more RF engineers worldwide than ever before to design in‑building wireless networks. Becoming a certified iBwave engineer means you'll have the necessary credentials to tackle the most complex projects for the indoor wireless industry.
World-class Instructors
Our iBwave Certification instructors are seasoned experts with extensive experience in the field, providing practical insight and best practices into the world of designing in‑building networks using the iBwave product suite.
Real Life Examples
The Certification course content is directly applicable to work environment by using real life workshop scenarios building indoor wireless projects, along with quizzes and highly focused exams.
Dedicated Support
Should you require any assistance, have questions or challenges related to the course, or if you're having technical issues with iBwave software, our training and support teams are available to you and will gladly answer any questions.
DISCOVER SOME OF OUR 5G RESOURCES
5G White Papers
Read more about 5G in these great white papers!
Take a technical dive into designing 5G networks, the difference of 5G and LTE, 5G antennas, EMF radiation compliance, coverage scope limitations and more. Discover the challenges of 5G network designs, and how to address them with our new White Paper, 5G Design Best Practices, by Vladan Jevremovic.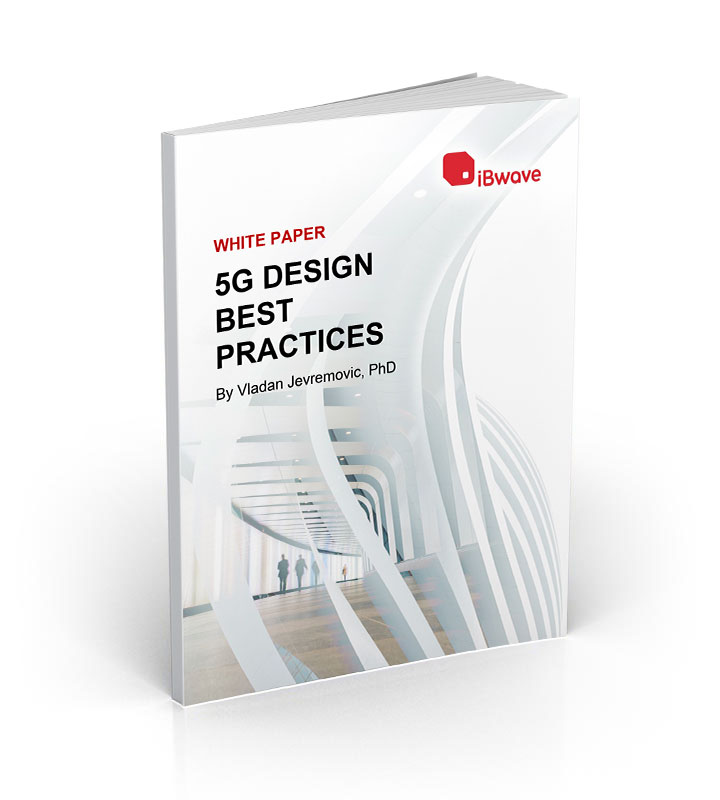 5G has the power to provide connectivity to a wide range of applications in the cellular industry. In this white paper, Vladan Jevremovic and Ali Jemmali go into detail on 5G and the unique characteristics that make it the spectrum of the future. It provides an in-depth analysis on the features of the technology so you can feel confident in designing the networks of the future.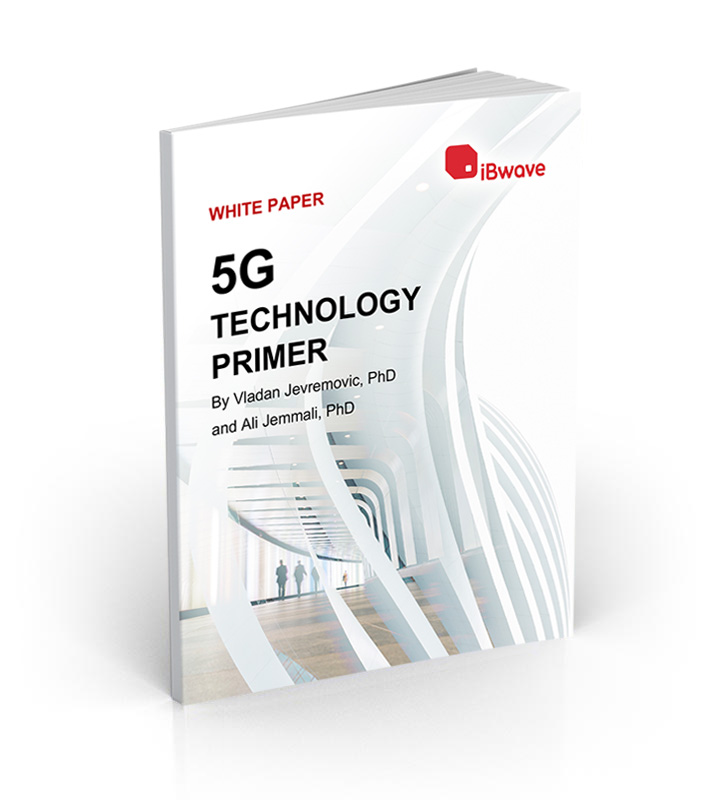 5G Networks promise to bring many technical innovations to the field of cellular technologies. In this white paper, Vladan Jevremovic focuses on key 5G features and in-building network challenges and discuss which type of 4G networks may be most affected by transitioning to 5G.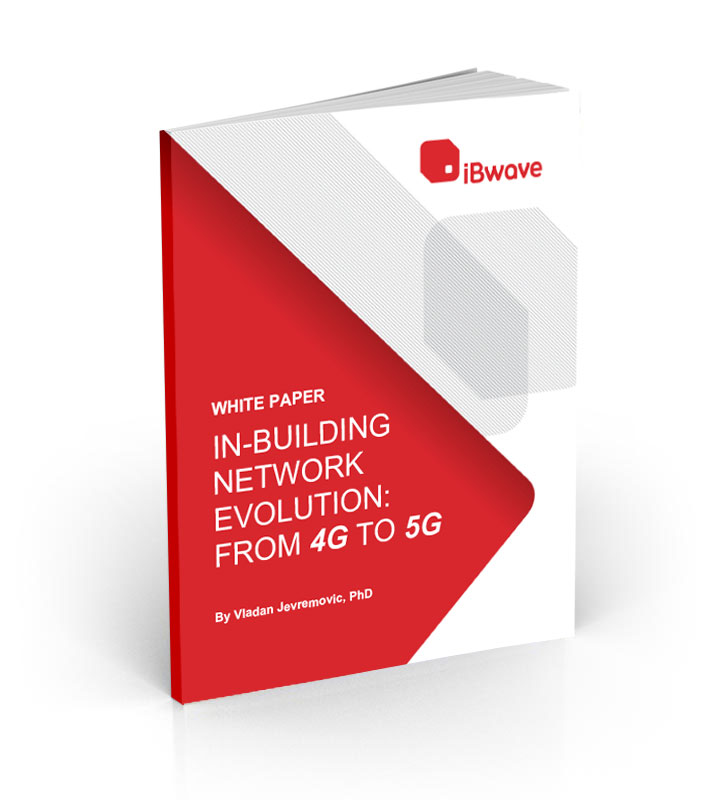 iBwave 5G Webinars
Featuring iBwave in-building experts and industry partners discussing the latest indoor and wireless challenges and trends.
5G is an exciting new technology, but what is the reality, use cases and practicalities when it comes to indoor 5G wireless? Learn more about what the future may hold for this new technology.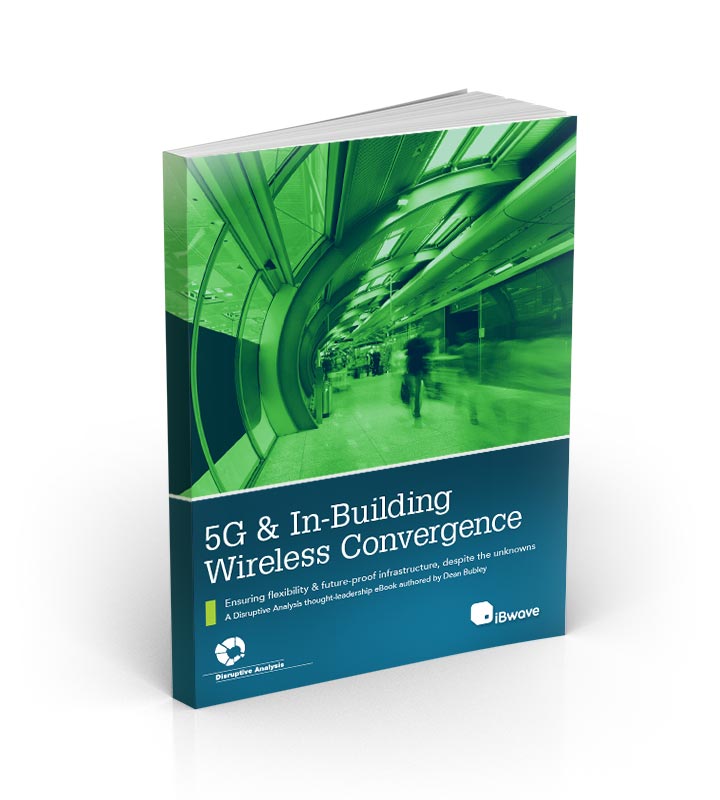 Learn more about convergence and what it is, what impact it may have on the Enterprise and the wireless industry as a whole, and what is driving the integration of cellular, Wi-Fi and Fiber infrastructures.