DESIGN HIGH-DENSITY VENUES THAT PERFORM
The newest release of iBwave Wi-Fi just made the prediction of high-density Wi-Fi network designs even more accurate.
With the new body loss modeling feature, you can now account for the body signal loss for high-density venues such as stadiums, shopping centers, concert venues, and well, you get the idea.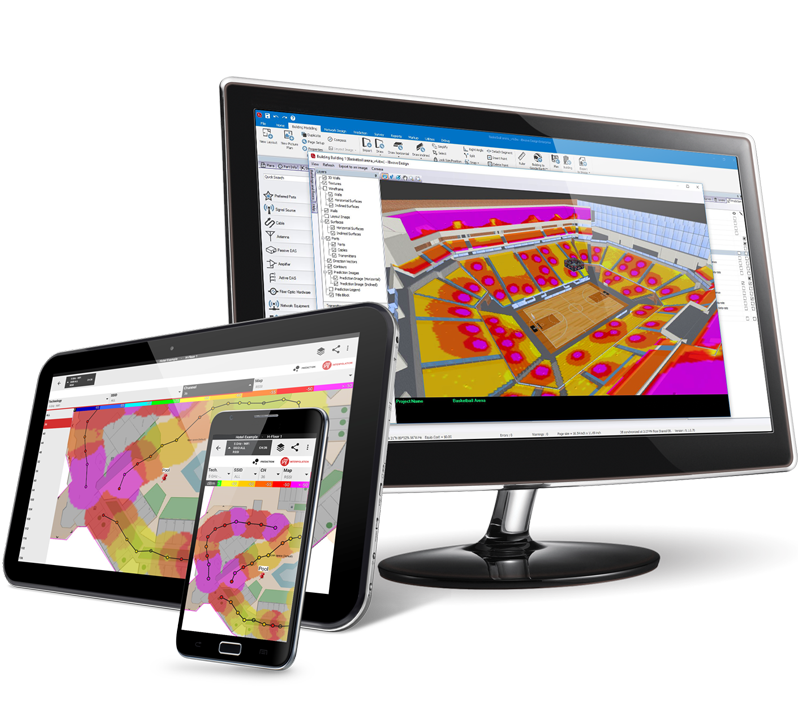 Design & deliver Wi-Fi networks that work right the first time.
Network Design Automation
Design Wi-Fi networks up to 60% by taking advantage of the intelligent automation and reporting of iBwave Wi-Fi.
Accurate RF Predictions
With powerful capabilities like body loss modeling, advanced capacity planning, and prediction calibration you can be sure the design you deliver performs as predicted.
Full Network Design & BOM
Design networks beyond APs with our database of over 27,000 network parts (cabling, routers, controllers, and more). Generate an automated BOM quickly.
3D Predictive Modeling
Impress customers, maximize prediction accuracy and win more bids with the powerful 3D modeling & prediction visualizations.
Cloud Connectivity
Use our cloud connected solution to manage and synchronize all of your site and project data in one place.
Training & Certification
Become one of the thousands of wireless engineers around the world iBwave certified.
What People Are Saying...
about iBwave Wi-Fi
The ability to design and visualize Wi-Fi networks in 3-D is a unique iBwave feature that I have come to rely on for access point placement and troubleshooting. The granularity iBwave provides is exceptional, especially with the new capability to design with multi-radio APs that are unique to Riverbed Xirrus for supporting high density Wi-Fi networks. Add to that the mobile tools and the variety of reports you can generate makes iBwave an invaluable tool for Wi-Fi deployment.
– Ty Parker, Director Solutions Engineering, CWNE #173, Riverbed –
In today's high density Wi-Fi environments, airtime is a precious commodity that is best served by the abundance of available channels in 5 GHz. Access points with dual 5 GHz radios are best suited to meet airtime and capacity needs. A software selectable radio also offers the benefit of 2.4 GHz connectivity when needed. iBwave's multi-radio feature assists any WLAN professional with dual 5 GHz WLAN designs in addition to legacy 2.4/5GHz WLANs designs.
– David Coleman, CWNE #4 –
From a vendor neutral perspective, probably iBwave Wi-Fi (PC Version) is the most advanced solution in the market. With full support to integrate Wi-Fi APs with detailed backhaul cabling , network infrastructures and budgeting, 3D venue modeling and network visualizations, the most advanced RF calculations for prediction accuracy, and cloud integration to simplify the interaction between Wi-Fi architects, project managers and site surveyors.
– Ronald Van Kleunen, CWNE #108 –
Interested in learning how network convergence may impact Wi-Fi and the rest of the wireless ecosystem?
There is a lot of talk about convergence and the impact on Wi-Fi, the Enterprise, and the entire wireless industry as a whole.
Download this eBook by industry thought-leader and futurist Dean Bubley to learn more about what convergence is and what is driving the integration of cellular, Wi-Fi and Fiber infrastructures.
In this eBook you can read about…
The background for network convergence
Impact on Wi-Fi and 5G
Cloud RAN
How indoor wireless networks are being used differently
Changes with regulation & spectrum
Convergence business models
And more!