5G Design Masterclass
An Introduction to the Basics of Designing 5G Networks.
Different from the networks that came before it, 5G offers unique challenges and features to be aware of as you start to design this next generation of networks for your own projects.
Watch this one-hour webinar class where our Senior Director of Research, Vladan Jevremovic Ph.D is walking you through the key things you need to know to get started designing 5G networks.
In this webinar, we are covering the following:
Key Features of 5G
5G vs LTE: What are the differences?
Small cell/eNodeB beamforming modeling
UE Beamforming gain
Body Loss at millimeter wave
Transmit power modeling
Exclusion Zones: Near/far radiation boundary and EMF Radiation Compliance
Millimeter wave Coverage Scope Limitations and best practices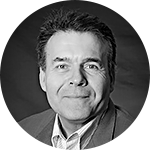 Vladan Jevremovic Ph.D
Senior Director of Research at iBwave Solutions