The Basics of Designing High-Performing Wi-Fi Networks for the Enterprise
High-performing Wi-Fi networks are absolutely critical in today's enterprise environment; without them, customers, employees, and business operations can all be negatively impacted. Problem is, these  high-performnig Wi-Fi networks are not always simple to design in complex enterprise environments where the number of devices, people, and network data traffic is constantly shifting and growing.
Listen to Greg Ferro from Packet Pushers as he moderates this informative webinar on Enterprise Wi-Fi network deployments. Learn what you can do to design better Wi-Fi in the enterprise environment and also what you should avoid doing.
Greg and Vladan are talking about the basics of designing high-quality Wi-Fi networks for an Enterprise and specifically discuss topics such as:
AP Placement
Capacity and Coverage Planning
Interference Management
Enjoy!
Wirelessly yours,
Greg, Vladan, and iBwave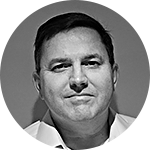 Greg Ferro
Co-Founder
Packet Pushers Interactive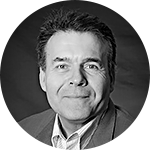 Vladan Jevermovic
Research Director
iBwave Solutions