Bridging Macro & Indoor
Challenges and Key Applications for Campus Networks
In the 5G era of wireless networks, we will see ever-greater emphasis on "campus" deployments. These are large locations that go beyond a single building, spanning multiple structures, outdoor areas and even underground zones. A key part of indoor planning is to understand the coexistence of in-building signals with that from the outside network.
The need to focus on campus networks – bridging the gap between macro and in-building – is being driven by a wide set of technology and use-cases.
Listen to iBwave's Marc-Antoine Lamontagne and Disruptive Analysis' Dean Bubley as they dive into key trends driving the need for a more holistic campus-wide view, such as:
Greenfield sites needing reliable coverage across multiple buildings and busy outdoor public spaces

New enterprise-based applications requiring consistent campus-wide coverage, such as security cameras, Industry 4.0 and automated vehicles

The evolving roles of traditional mobile carriers, private enterprise networks, neutral-host providers and new vertical-focused MSPs

Unique features and capabilities of 5G networks, such as ultra-reliable connectivity, network-slicing and beam-forming that will need to be coordinated between indoor and outdoor domains

New requirements for wireless coverage from connected vehicles, to drones, public safety agencies and many other non-consumer/smartphone users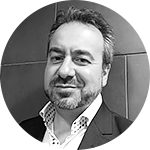 Dean Bubley
Dean Bubley is a well-known industry thought leader and the Founder of Disruptive Analysis, an independent technology industry analyst and consulting firm. An analyst and futurist with over 20 years' experience, he specializes in wireless, mobile, and telecoms fields.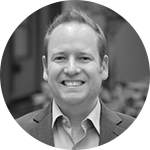 Marc-Antoine Lamontagne
Director, Technical Product Management at iBwave Solutions Inc.