Exploring the CBRS Ecosystem
Key Applications and Use Cases For the Enterprise
Want to learn all about CBRS and its impact on the Enterprise? Watch this webinar hosted by Dean Bubley of Disruptive Analysis as he goes in-depth on Citizens Broadband Radio Service and the many nuances of the newly available spectrum.
In this session, Dean provides an overview on CBRS, including key use-cases in enterprise, comparisons between localized and private networks, IoT, and more. We'll also have iBwave Sales Engineer Djamel Ramoul walk through a CBRS design with iBwave software.
Here is what we are covering:
Overview on CBRS background & architecture
Timelines & ecosystem status (devices, integrators etc)
Key use-cases of CBRS, focused on enterprise
Private in-building & campus networks, neutral host, key verticals, IoT, venue-specific MVNOs
Relationships between enterprises & carriers with CBRS
International comparisons for localised spectrum & private networks (UK, Germany etc)
CBRS Design in iBwave Software
Enjoy!
Wirelessly yours,
The iBwave team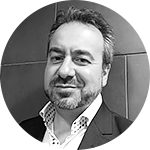 Dean Bubley
Dean Bubley is a well-known industry thought leader and the Founder of Disruptive Analysis, an independent technology industry analyst and consulting firm. An analyst and futurist with over 20 years' experience, he specializes in wireless, mobile, and telecoms fields.