Designing Accurate 5G NR Networks
How to Do It Right
Find out how to optimize your network designs with accurate prediction that ensures service quality and reliability for high-performance in-building 5G networks.
Presented by: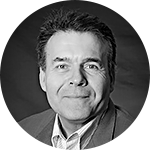 Vladan Jevremovic, PhD
Sr. Research Director
iBwave Solutions
Vladan is looking at a real case study to compare the predicted RF coverage and field data collected from a 5G NR network deployed by QMC Telecom at the Bossa Nova Mall in Brazil earlier this year. Using this data, he is discussing how iBwave Design prediction accuracy enabled optimal coverage in the 44,000 m2 (484,000-square feet) facility.
This in-depth webinar is:
Describing the venue and the scope of the trial
Providing an overview of the 5G NR network architecture
Showing the location of 5G NR transmitters
Presenting iBwave Design coverage prediction and 5G NR field data, side by side
Explaining the adjustments that must be made to field data before comparing predicted RF coverage and the measured 5G NR signal
Presenting statistical analysis of the prediction error