Designing Wi-Fi Networks in Complex Environments
When it comes to designing Wi-Fi networks, different types of venues have different types of challenges. Some venues are straightforward, some venues are much more complex.
Listen to Wi-Fi thought leader Tom Carpenter talking about the challenges of designing WLAN networks in complex environments.
Specifically, Tom is discussing the challenges of:
Warehouse venues
Industrial venues
Hospitality venues
Outdoor networks
For each type of venue, he is covering challenges like coverage, capacity, interference and 802.11 standards support.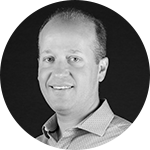 Tom Carpenter
Wi-Fi Industry Thought Leader, CTO CWNP