In-Building Network Evolution: 4G to 5G
In this webinar, iBwave's Research Director Vladan Jevremovic takes a closer look at key features of 5G and how the transition from 4G to 5G will affect wireless networks of the future.
5G Networks, promise to bring many technical innovations to the field of cellular technologies but they also present a set of challenges. Hear Vladan explain the two main challenges faced by in-building networks transitioning from 4G to 5G:
Making passive Distributed Antenna Systems (DAS) 5G ready
Transitioning from lower to higher band within sub 6 GHz band
In this webinar we demonstrate how iBwave's products can help your company eliminate redundancies and reduce life cycle of a project by giving you a common platform to survey, plan, design, implement and manage your sites.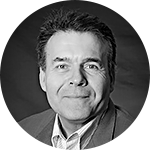 Vladan Jevermovic
Research Director
iBwave Solutions