Keeping Up with Broadband Demand
How to make MDU deployments cost-effective & scalable.
As MDU broadband opportunities grow, and deployment challenges evolve, new approaches for deployment should be considered.
Watch our fiber expert, David Tucker, in this webinar where we are diving into how to make MDU fiber deployments both cost-effective and scalable for the future.
Here are the main topics David is discussing:
Trends & challenges of effectively managing an MDU program
How industry leaders are tackling these challenges
Case studies of 2 major carriers
Demo of solution and best practices
Wirelessly yours,
The iBwave team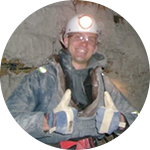 David Tucker
Product Owner – FiberPass, iBwave Solutions