Private Networks for Mining
Exploring the challenges of implementing wireless technologies in mining environments.
Investments in telecommunications systems within the mining sector has shown significant growth in the last couple of years with a focus on delivering the benefits of the Fourth Industrial Revolution to mining operations. Private networks will play an important role in this evolution and are a hot topic within the industry.
In this webinar we address the motivations for implementing private networks in this sector, as well as the challenges and solutions to carry out next-generation wireless projects in mining environments.
Types and scales of private networks
Motivations and trends to implement private networks in mining
Wi-Fi, private LTE or 5G?
How to define the best solution for different types of mines?
How to guarantee the project criteria?
Wirelessly yours,
iBwave team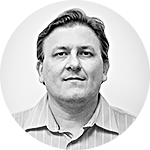 Milton Malva
Sales Engineer at iBwave Solutions