Public Safety 101:
The Basics of Designing a Public Safety Network
A well-designed public safety network is key to making sure they perform at the high level first responders expect them to. It's also key to making sure they meet code requirements and get approved faster for deployment.
In this webinar, we are walking you through the basics of designing a public safety network. We are discussing design concepts, key challenges and the how-to's of designing high-performance public safety networks.
Here's what is covered:
Overview of Public Safety Design Concepts
Design Challenges
Adding and connecting public safety design components
Donor Antenna Isolation
Key Prediction Heatmaps
Generating Key Reports
Wirelessly yours,
The iBwave team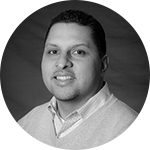 Alex Jovel
Manager, Sales Engineering at iBwave Solutions, Inc.