Public Safety 101:
The Basics of Designing a Public Safety Network
A well-designed public safety network is key to making sure they perform at the high level first responders expect them to. It's also key to making sure they meet code requirements.
Get your network design approved faster for deployment.
Join us on as we walk you through the basics of designing a public safety network. We are discussing design concepts and key challenges. How-to's of designing high-performance public safety networks.
Here's what is covered:
Overview of Public Safety Design Concepts
Design Challenges
Defining Critical and General ones per NFPA and IFC code
Adding and connecting key design components
Donor Antenna Isolation
Viewing prediction
Generating Reports
Wirelessly yours,
The iBwave team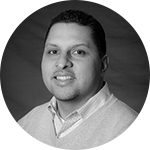 Alex Jovel
Manager, Sales Engineering at iBwave Solutions, Inc.
Alex Jovel has over ten years of experience as an RF Engineer. Based in Los Angeles, Alex currently provides Sales Engineering support to the U.S., Mexico and Latin America regions and is an instructor for the iBwave Certification Program in English and Spanish. Having previously worked for a mobile operator as well as an equipment manufacturer, Alex's experience has provided him with a well-rounded view of the wireless industry. Alex holds a Bachelor's degree in Electrical Engineering from Northwestern University.