Stadium Wi-Fi: Taking your stadium Wi-Fi design to the big time
Designing a Wi-Fi network in a stadium can be a challenging task – but in the end, it's all about the fan experience.
Watch this webinar for a deep dive into Wi-Fi stadium design. What impact does seating have? Body Loss? Should the APs go under the seat? Overhead? To the side? Learn what factors to consider and when to use each design approach to provide fans with the best wireless experience.
Hear our speaker, Vladan Jevremovic to learn about:
Antenna Positioning: Choosing the Best Approach
The Impact of Body Loss
Modeling to Achieve Accurate Prediction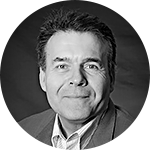 Vladan Jevermovic
Research Director
iBwave Solutions