The Evolution of Private Enterprise Networks:
A Market Overview & Use Case Deep Dive
Join us with our guest speaker Dean Bubley to learn how Enterprise networks are evolving from a simple two-way divide between public cellular networks plus private Wi-Fi, into numerous new models and technological approaches. Then sit back and enjoy the deep dive into an industrial plant use case done by our very own Vladan Jevremovic, Senior Research Director.
Here's what is covered:
The evolving roles of 4G/5G & Wi-Fi in Enterprise
The expanding universe of 'semi-private' networks from specialist service providers
Difference between locations which need human-focused wireless networks vs. machine/IoT focused
The complex ways public & private networks will combine
Impact & timelines of 3GPP release 16/17 5G, Wi-Fi 6E, and new vRAN/OpenRAN architectures
Industrial Plant Use Case: design challenges, best practices & network design demo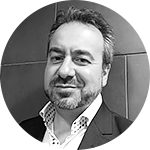 Dean Bubley
Founder of Disruptive Analysis
Dean Bubley is a well-known industry thought leader and the Founder of Disruptive Analysis, an independent technology industry analyst and consulting firm. An analyst and futurist with over 20 years' experience, he specializes in wireless, mobile, and telecoms fields.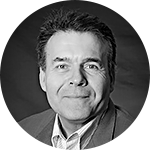 Vladan Jevremovic
PhD, Senior Director of Research, iBwave Solutions
Vladan Jevremovic has joined iBwave in 2009 as Director of Engineering Solutions and has been in the Telecommunication industry for more than 17 years. He is responsible for developing custom solutions as a part of professional services portfolio. He's also responsible for ideation and requirements specification in the new product development life cycle, and works closely with the development team on new product implementation. Vladan received his Diploma Ing. from University of Belgrade in Serbia, and his Masters and PhD from University of Colorado at Boulder.