Overcoming the capacity challenge
Do you find capacity planning challenging?
Join iBwave's very own CWNA – certified Wi‑Fi expert Vladan Jevremovic for this webinar.
The session covers:
The challenges of capacity planning and the importance of taking into consideration not only user profiles, but the building's hotspots (capacity zones).
The influence of data throughput granularity on capacity.
Capacity planning for small cells.
How LTE‑U may impact Wi‑Fi capacity in the future.
Vladan is also showing the newest capacity planning capabilities in the iBwave Wi‑Fi® software and the accuracy advantages it can provide.
Wirelessly yours,
Vladan and iBwave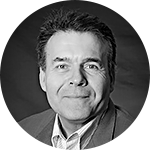 Vladan Jevermovic
Research Director
iBwave Solutions