Designing Wi-Fi Networks in Higher Education
Watch this webinar to learn the challenges and best way to approach designing Wi-Fi networks in campus and higher education environments.
With special guest Rowell Dionicio, CWNE #210 of the popular Clear to Send podcast, learn the ins and outs of designing Wi-Fi for higher education.
In this webinar, Rowell is schooling us on…
Today's challenges of Higher Education Wi-Fi
Designing for capacity in large spaces
How to approach overall Wi-Fi Design in Higher Ed
What to consider with Wi-Fi 6
And don't forget to check out Rowell's podcast, Clear to Send, to learn about all things Wi-Fi.
Wirelessly yours,
Rowell & iBwave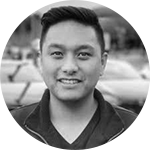 Rowell Dionicio, CWNE #210
Founder, Clear to Send Podcast