DEPLOYING IN-BUILDING 5G:
Exploring the first Indoor 5G Project in Brazil
5G is here and enabling many new innovations in the field of cellular technologies. The new networks can deliver a wide range of diverse applications, from asynchronous, low data rate applications targeting machine to machine communications (M2M) and Internet of Things, to low latency very high data rate applications. More than ever, 5G indoor systems are mandatory to deliver all these benefits to the users.
Join us and our guests QMC Telecom for this webinar on July 7, 2022 where we will present a case study covering the path to 5G, best practices and how to design and deploy a state-of-art indoor 5G project. Specifically, we'll cover:
IBS Evolution from 4G to 5G
5G Design best practices
Challenges and solutions
Project validations and final results
Join us to explore the first in-Building 5G Project in Brazil!
Can't make it? Sign up anyways and we'll send you a recording to watch on your own time.
Wirelessly yours,
iBwave + QMC Telecom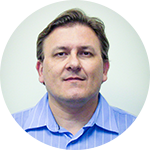 Milton Malva
Sales Engineer, iBwave Solutions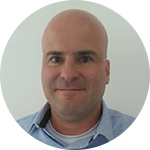 Marcos Moutinho Ançã
Senior RF Engineer, QMC Telecom
DATE: Thursday, July 7th, 2022
TIME: 4 PM (BRT) / 2 PM (ET)