iBwave Reach Macro Prediction Accuracy
iBwave has recently launched a new product, iBwave Reach, a product that lets RF engineers plan, design and analyze indoor and outdoor RF network coverage in a campus environment.
One of the key aspects of designing campus networks is to quantify the effect that the existing macro network coverage has on in-building coverage, and conversely, the effect of the existing in-building network coverage on the macro coverage. The goal of this white paper written by iBwave researcher – Vladan Jevremovic, PhD – is to assess the accuracy of the former in iBwave Reach.
The accuracy of macro coverage prediction inside a building is best validated via comparing Reach prediction maps that are interpolated with iBwave Design, with field measurements taken inside a building. To that end, a measurement campaign was undertaken at iBwave office, and the field data was compared with an iBwave Design output map built from Reach data.
This paper describes the measurement campaign, presents the measured macro coverage at the venue, makes comparison with iBwave predictions, and discusses the results.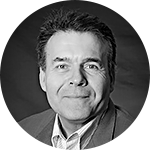 Vladan Jevremovic, PhD
Senior Director of Research at iBwave Solutions Inc.
Please fill in this form below to instantly download the white paper.