Underground Wireless Design for Rapid Rail Transit
While macro coverage near the station entrance and inside the entry hall is acceptable, the coverage beyond ticket booths at escalators, hallways, train platforms and inside tunnels is often poor to non-existent.
The new wireless network at the station has to support major wireless service providers (WSP) in the city, as well as the city Emergency Service ("first responders") network and Wi-Fi. The network has to cover inside tunnels linking stations; however Wi-Fi need not be provided in tunnels.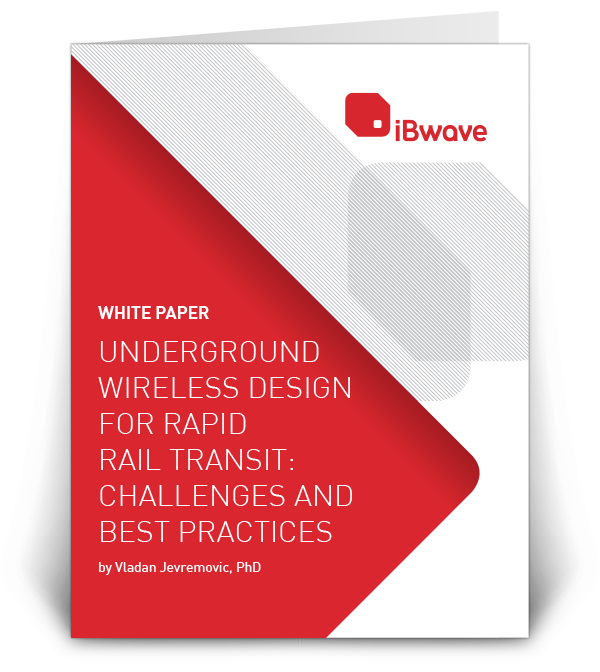 Design Requirements

RF Coverage
Capacity
Handoff Management

Best Practices

RF Coverage
Capacity Sizing
Data Capacity Sizing
Voice Capacity Sizing
Environmental Challenges

Detailed RF Coverage Design
Please fill in this form below to instantly download the white paper.